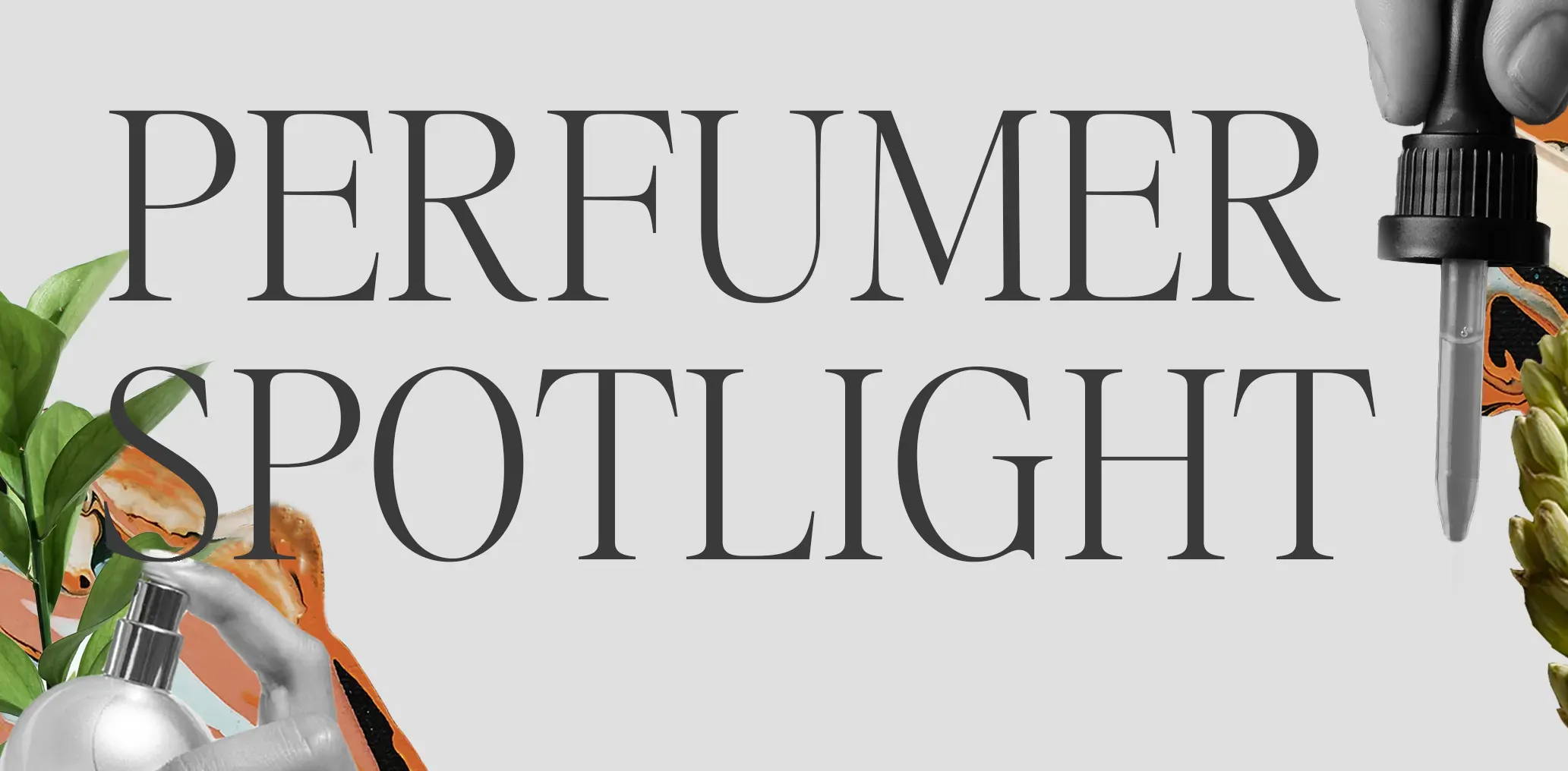 Introducing PERFUMER SPOTLIGHT, a focus on the artists behind some of your most loved fragrances. A glimpse into their universe, vision, and what inspires them the most.


We've had the chance to get the answers to our burning questions from David Moltz, a self-taught perfumer and co-founder of one of the edgiest New York City brands, and our latest arrival - D.S. & Durga.


As we deep dive into the creative mastermind behind some incredible fragrances centered around raw materials, we got to learn about the methods, the challenges the perfumers face, and surprising facets of the ingredients that make the perfumes we love so much come alive.


Recognized as one of the world's most celebrated perfumers, Francis Kurkdjian imagined a fragrance territory of free, sensual, and delicate perfectionism, and he achieves it with every fragrance he creates.


World-renowned perfumer, Rodrigo Flores-Roux, was born and raised in Mexico City. From an early age, he collected perfume bottles, only to become the creator of many fan-favorites in today's industry.
Elaine Keay | Senior Brand Manager
"I WISH I HAD THIS WHEN PLANNING MY WEDDING"

I didn't put much thought into the fragrance I was going to wear throughout each celebration leading up to my rustic November wedding. I wish I had because with one spray I could relive each of those moments anytime I want.

What I would have worn: Maison Francis Kurkdjian, Grand Soir