With the latest Amouage Attars collection, we embark on the most exquisite travels from the magical scent of Khor Rori at dusk, when incense wafts from the boats ashore, to the peaceful ode of the orchards of Wakan, where apricot trees flower every Spring.
Founded in the Sultanate of Oman in 1983 to be 'The Gift of Kings', the House has redefined the Arabian art of perfumery and garnered a global reputation for bringing innovative modernity and true artistry to all its creations. Amouage is a unique fusion of East meets West that defines avant-garde opulence, masterfully paying tribute to its heritage. It expresses the contemporary majesty of Oman - a historic trading center for incense and myrrh - around the globe, with arresting and alluring collections that speak to a sophisticated, confident, and well-traveled discerning clientele who seek something compellingly precious, extraordinary, and personal, every day.
The word "attar," or perfume oil, derives from the Persian word itir, meaning perfume. Attar is an essential oil extracted from botanical sources, like flowers, plants, and herbs. The Persian physician, Ibn Sina, was the first to use distillation to derive the attar of flowers and herbs, roses in particular. Ibn Seena's popularity and fame spread across continents with his development of rose water, which was far more delicate than former versions.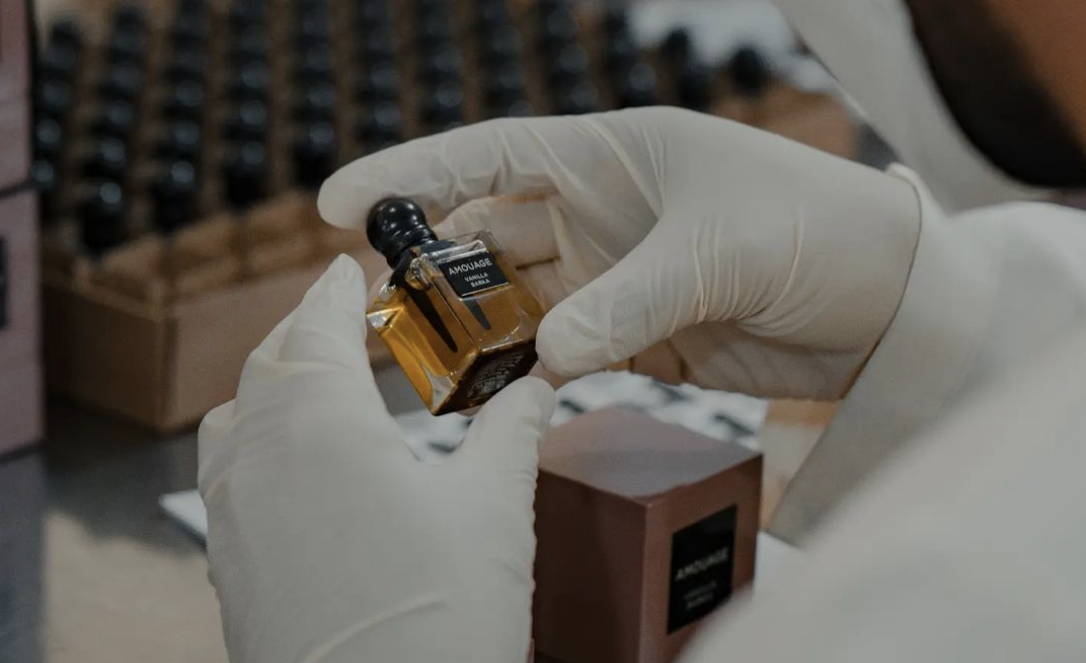 Over the years, the usage of attars grew to be more than medicine and fragrance. It became more of a ritual. A gift one offers to their honored guests as they depart their home. A precious drop of oil one anoints themselves before heading to the prayer, a fragrant bond between two people in love.
We are highlighting three attars from the collection, each singing its own story of raw ingredients wrapped in the most beautiful spices and woods.
VANILLA BARKA
A sweet and decadent Vanilla Absolute created by Dominique Ropion melts into a voluptuous stream of nutty Tonka Bean lit up by flashes of crystalline Frankincense. An olfactory image of the splendour of Barka, the legendary City of Spices near the sea.
ORRIS WAKAN
The graceful iridescence of Orris Butter created by Julien Rasquinet unfolds in a mist of carnal White Musks shimmering with hues of milky Sandalwood. A gentle ode to the orchards of Wakan, where apricot trees flower every Spring.
OUD ULYA
The raw animality of the Oud Assam created by Cecile Zarokian is sublimed by the intense smokiness of Birch Tar and tamed by a generous pour of decadent Vanilla. The pure expression of Oud, as royal and lavish as the nature of Ulya, is known for its fertile land.