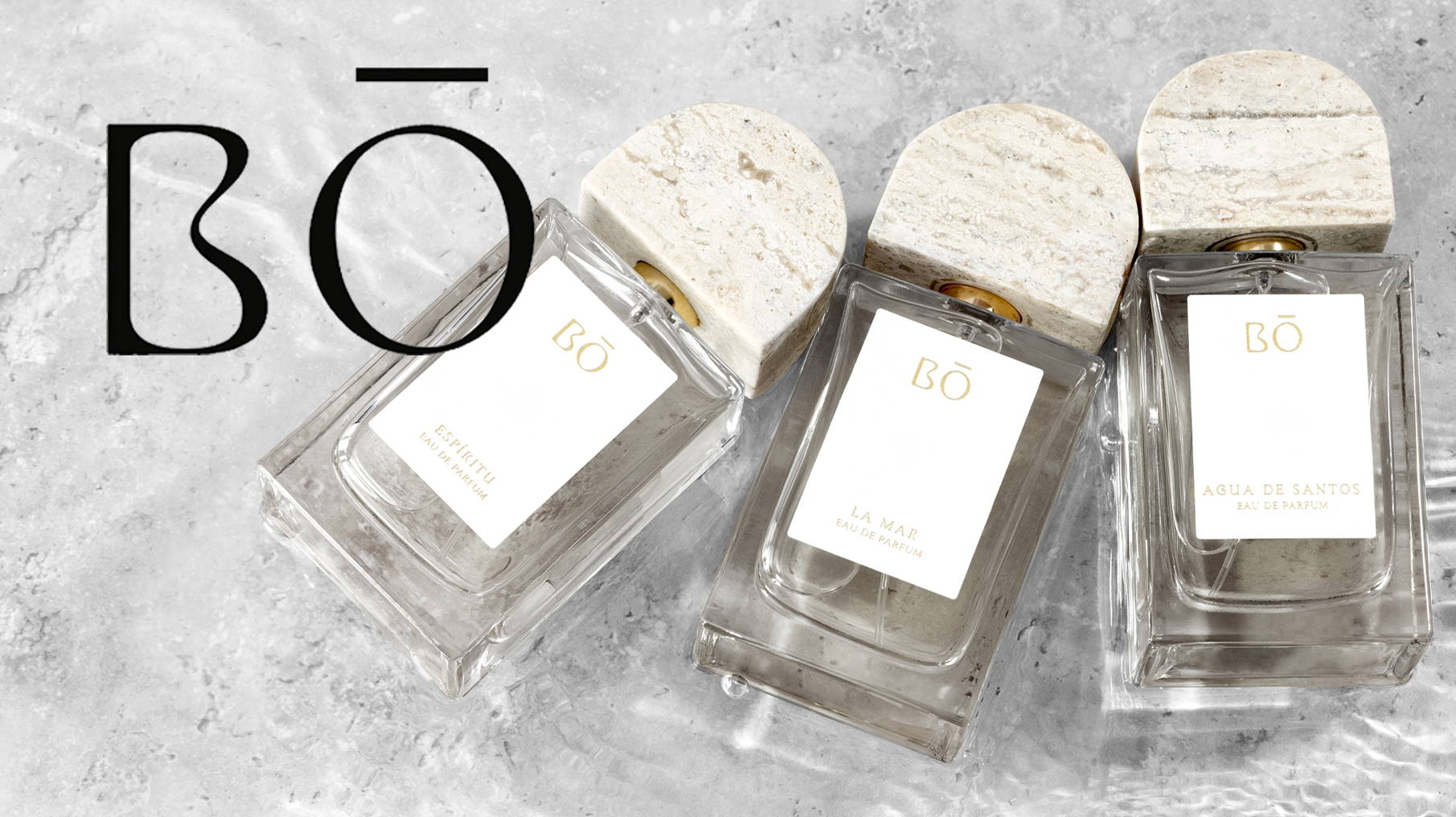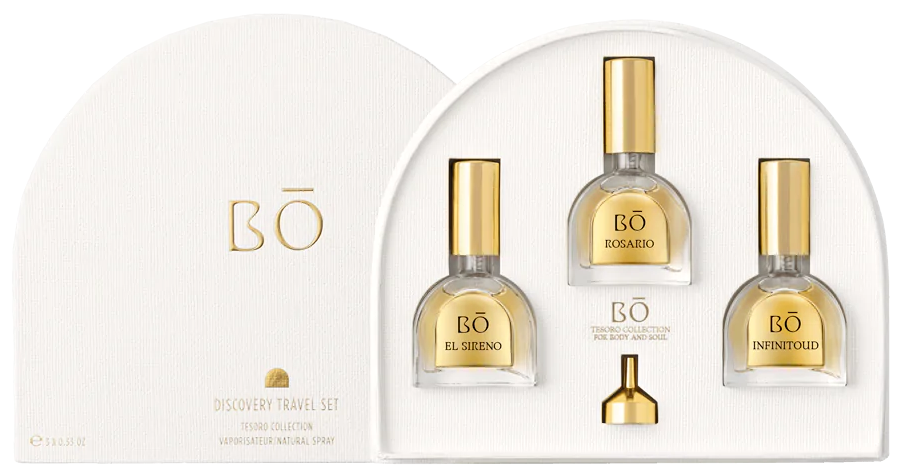 HOUSE OF BŌ TESORO DISCOVERY TRAVEL SET
Includes:
El Sireno 10ml
Rosario 10ml
Infinitoud 10ml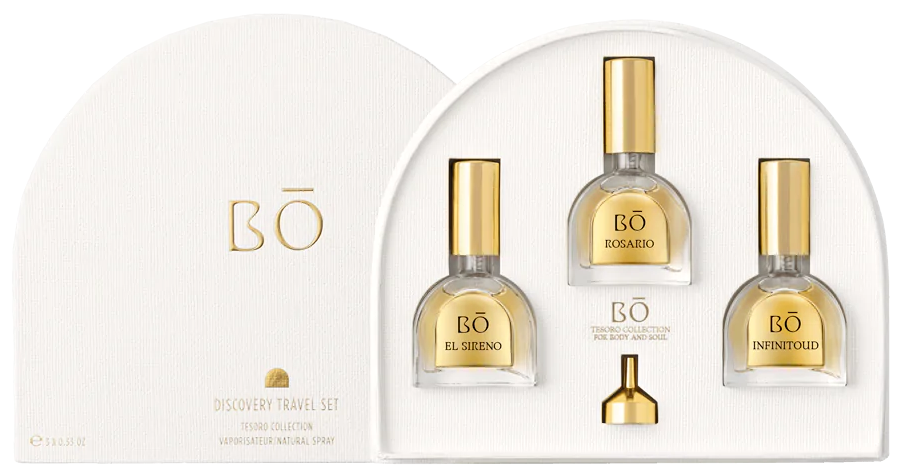 HOLIDAY SPIRIT(S) SAMPLE PACK
Curated by Twisted Lily
Includes:
Juliette Has a Gun |  Sunny Side Up
Amouage |  Jubilation XXV
Histoires de Parfums |  1969
Floraiku |  Mountain Standing Still
Etat Libre d'Orange |  Remarkable People

HOUSE OF BŌ TESORO DISCOVERY TRAVEL SET
Includes:
El Sireno 10ml
Rosario 10ml
Infinitoud 10ml
ABOUT HOUSE OF BŌ
The latest brand to join our ranks draws inspiration from spirituality, architecture, and childhood memories. Created by Bernardo Möller, born to an Italian-American mother and a German-Mexican father, his multicultural upbringing in Mexico was filled with memories centered around scents. House of Bō was created in collaboration with world-renowned perfumer and Mexico native Rodrigo Flores-Roux, who shares the same love and passion for his homeland and translates it into his work. Bō is the phonetic sound for Beau (significant other).
House of Bō is a pioneer in creating a nourishing primer, a product that allows for a new way of wearing your favorite perfumes while nourishing your skin. Clean formulated, vegan, and unscented Nourishing Parfum Primer formula works with any brand, enhancing its durability and strength.
House of Bō has been featured in:
---
Fragrances are the ultimate expression of essence, they are a most personal and intimate invitation into someone's soul. It is the purity of this invitation that I wish to transmit with each scent."

- Bernardo Möller, Founder of House of Bō